Many wineries and beer producers commonly use spray balls to clean their tanks, drums and barrels due to the high cost that rotary jet heads have.
But the truth is that even though rotary jet heads may have a comparably higher cost than static spray balls, they typically offer a much better return on investment.
Rotary jet heads provide substantial long-term savings that continue to accrue after realising a full return on investment—which often occurs within less than a year—and in some cases, less than one week!
The dynamic movement and focused impact of the jets cut the costs associated with water and chemical usage by up to 80%. This leads to less tank downtime, more production time and higher yields.
Choosing the right tank cleaning machine isn't that straight forward
There are many reliable tank cleaning devices available in the market. But in order to choose the right one for your application, it's important to consider factors such as: mechanical force, time, temperature and chemical action.
Gamajet tank cleaning machines, from Alfa Laval, are powerful, yet gentle on toast, making them ideal for any tank and barrel size. We have listed below the most popular and reliable tank cleaning machines for small tanks and drums, available in the Australia and New Zealand market.
All these cleaning devices use patented technology to save companies millions of hours and facilitate massive increases in plant productivity and worker safety:
Tank cleaning devices for small tank, barrels and drums

Small tanks range up to 0.75 meters (2.5 ft) in diameter and typically have capacities of up to 1,000 litres.

Tank cleaning machine

Ideal application

Description

Recommended Pressure*: 6-55 bar (80-800 psi)

Flow rate: 0.5-2 m3/hr (2-8 gpm)

Cycle time: 2-5 mins.

A rotary jet head ideal for cleaning all types of barrels, drums and small vessels. This device offers one-step, one-insertion cleaning.

The smallest rotary impingement tank cleaning device,

It fits through a 3.8 cm access hole.

Capable of operating at both high and low pressures, this device delivers 2.27 kg. of cleaning force at .76 m.

Compact cleaning for industrial and hygienic applications.

Small tanks, totes and intermediate bulk containers (IBCs)

The most versatile rotary jet head available.

This device readily passes through 76 mm openings and can handle high pressures and temperatures.

Recommended Pressure*: 6-55 bar (80-800 psi)

Flow rate: 1-2 m3/hr (4-6 gpm)

Cycle time: 1-2 mins.

This easy-to-handle rotary jet head provides optimal impact for wine barrel cleaning without damaging the barrel, extending its shelf-life by 1-2 years.

With a single insertion of the Alfa Laval GJ BB, barrels and 208.2 l (55 gal) drums are cleaned in only 2-3 minutes while using only 30-45 l (8-12 gal) of water.

(From Spray Nozzle Engineering)

The M-Series tank cleaning nozzle sanitary design is ideal for CIP (Clean-in-place) tank cleaning applications in the wine, food and beverage, dairy, chemical, pharmaceutical and a wide variety of other applications and industries.

Best replacement for spray balls, delivering more efficient spray distribution, greater impact and faster C.I.P cycles.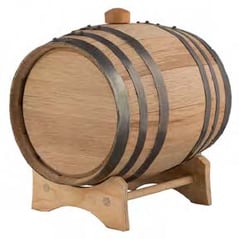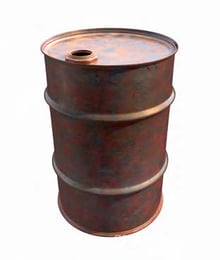 Spray Nozzle Engineering, a leading spraying solutions company, supplies tank cleaning equipment to the food and beverage industries. The company also repairs and services tank cleaning equipment in their service centres in Melbourne (AU) and Hamilton (NZ). This allows fast local service that minimises downtime and costs, with loan heads available to approved customers.