When buying tank cleaning equipment for the brewing Industry, it is essential to choose tank cleaners that lower water and chemical consumption while maintaining optimum productivity.
Australian and New Zealand brewers look for machines that are fluid driven, and that deliver optimum cleaning in one cycle, so they can lower cleaning time and costs. Effective brewery tank cleaning solutions could save up to 80% of water and chemical consumption.
One of the most popular cleaning machines in beverage production, breweries and wineries, are Gamajet tank cleaner nozzles. They are designed to help industrial plants meet stringent sanitary and quality standards.
The Gamajet tank cleaning machines provide a thorough clean at low to medium pressures and volumes while fitting in small openings, making it suitable for cleaning tote tanks and smaller tanks.
The most popular tank cleaning machines for breweries are:
Powerful, sanitary tank cleaning for a variety of pressures and flows
Pressure: 1.4 to 69 bar
Flow rate: 94.6 to 492 l/min
Powerful clean up to 11.5kg of cleaning force at 7.5 m
The Lightest, Most Powerful, Large Tank Cleaning Machine
Pressure: 1.4 to 69 bar
Flow rate: 94.6 to 492 l/min
Superior clean power up to 18 kg of cleaning force at 7.5 m
Cost Effective Impingement Tank and Tote Cleaning
Pressure: 3 to 69 bar
Flow rate: 15.14 to 113.56 l/min
Cleans up to a 3 m radius
Most powerful & durable design
Pressure: Standard model (1.4 to 34.0 bar) & high pressure model (47.6 bar)
Flow rate: 114 to 1211 l/min
Cleans up to a 30.48 m radius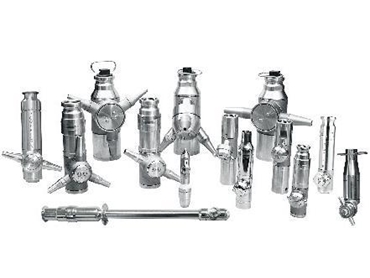 Brewers use clean-in-place (CIP) techniques to cut down the workload and make regular cleaning efficient and effective. Choosing the right tank cleaning machine will dramatically contribute to the production of better beer.
Spray Nozzle Engineering supplies a large range of quality tank cleaning nozzles and CIP solutions for the beverage, brewery and winery industries.